Reclaiming Friendship Bible Study
Do you desire lasting and abiding friendships? Do you want to move beyond the past hurts of relationships gone wrong?
Reclaiming Friendship: God's Plan for Deep Connection was written for any woman who wants a true and deep connection that lasts. Explore what it takes to stay close for the long haul, what to look for in a friend, and how to navigate toxic relationships. There is a way to protect your heart without closing yourself off from future intimacy. The key is found in discovering God's plan for friendship, which was meant to be a foretaste of Heaven. 
In a world plagued by loneliness, you are invited to encounter God personally through Scripture. Let God reshape how you see and experience intentional relationships, deal with your past friendship wounds, and become a woman who is capable of the lifelong bond of true friendship.
Reclaiming Friendship, our six-lesson Bible study, is ideal if you…
Are lonely and desire lasting friendships
Need to know and understand what it means that God created each of us in His image
Crave an authentic community, the kind in which we experience His joy and goodness
A series of talks accompanies this Bible study. Click the Connect Coffee Talks tab to choose how to access these talks.
Playlist
Leader's Guide
Click here to download the Leader's Guide.
Connect Coffee Talks
A series of Connect Coffee Talks accompany this Bible study. Choose how to watch or listen to these talks:
Scripture Printables
Beautiful art to grace your home, or just about anywhere! Print out and display this gorgeous Scripture memory verse somewhere in your house. Click the image below to download beautiful, free scripture printables.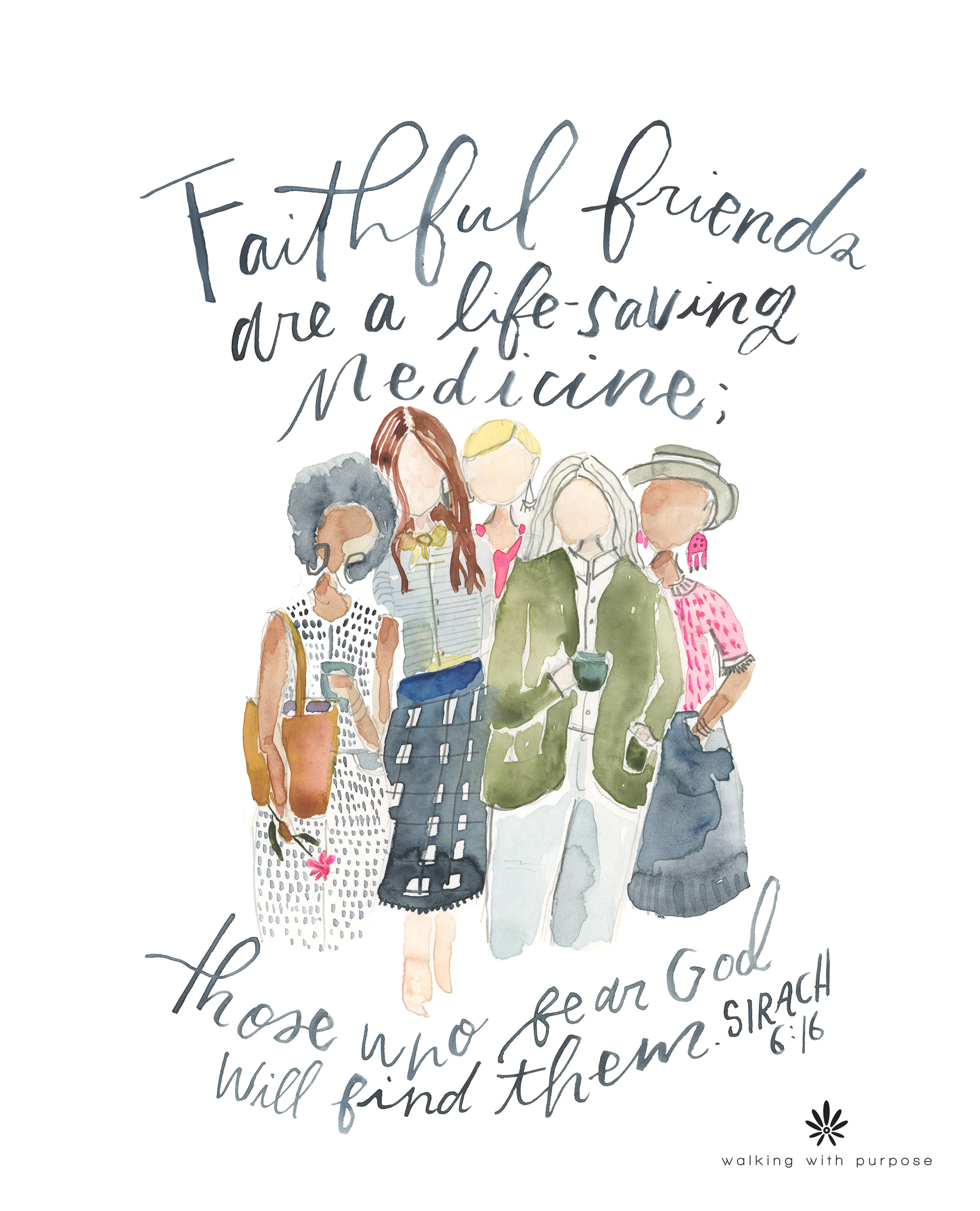 ---
We Also Recommend