Reclaiming Friendship DVD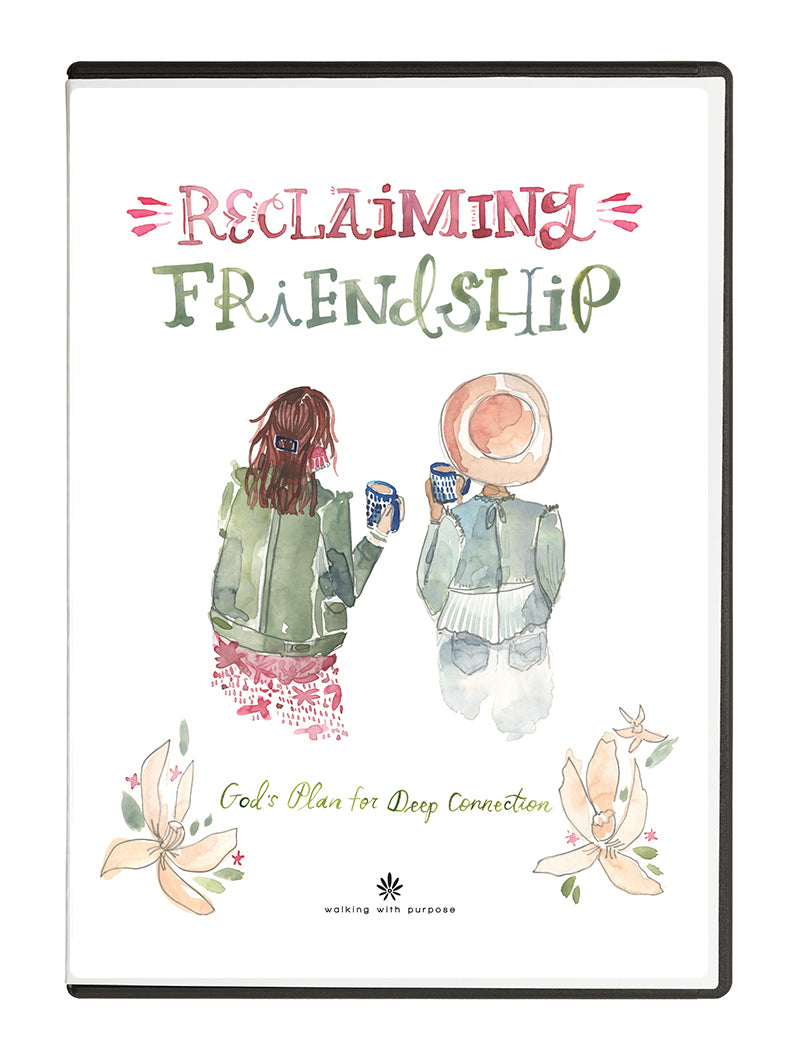 Did you know there are free and lower cost options to DVDs?
The Reclaiming Friendship DVD features six talks by WWP content creator Mallory Smyth.
Talk 1 - True Friendship and Its Fruit (23:27)
Talk 2 - What is Friendship? (10:13)
Talk 3 - The Barriers to Friendship (10:06)
Talk 4 - Moving Past the Pain (7:34)
Talk 5 - Becoming a Great Friend (14:50)
Talk 6 - Friendship and the Kingdom of God (16:19)
The talks are an essential part of Reclaiming Friendship and are required in order to complete the Bible study.
Reclaiming Friendship was written for any woman who wants a true and deep connection that lasts. In this study, you explore what it takes to stay close for the long haul, what to look for in a friend, and how to navigate toxic relationships. There is a way to protect your heart without closing yourself off from future intimacy. The key is found in discovering God's plan for friendship, which was meant to be a foretaste of heaven.