Grounded in Hope Bible Study
In a world where levels of despair, addiction and suicide are rising, we need more than clichés or positive thinking. Grounded in Hope, based on the book of Hebrews, will help you encounter Jesus in such a powerful, comforting, and stabilizing way that He can become your lifeline.

Hebrews contains some of the most beautiful passages you'll find in Scripture. It will comfort you and challenge you. Every word of it has a treasure to mine, and those who are willing to make the effort will be richly rewarded.

Grounded in Hope, our 17-Lesson Bible study, is ideal if you…

Long to know Jesus with greater intimacy
Are ready to grow in your trust in Him as your true source of hope
Have grown weary as you run your race, and need encouragement to persevere
A series of talks accompanies this Bible study. Click the Connect Coffee Talks tab to choose how to access these talks.

Introduction
Playlist
Leader's Guide
Click here to download the Leader's Guide.
Connect Coffee Talks
A series of Connect Coffee Talks accompany this Bible study. Choose how to watch or listen to these talks:
Scripture Printables
Beautiful art to grace your home, or just about anywhere! Print out and display these gorgeous Scripture Memory Verses somewhere in your house. Click the image below to download beautiful, free scripture printables.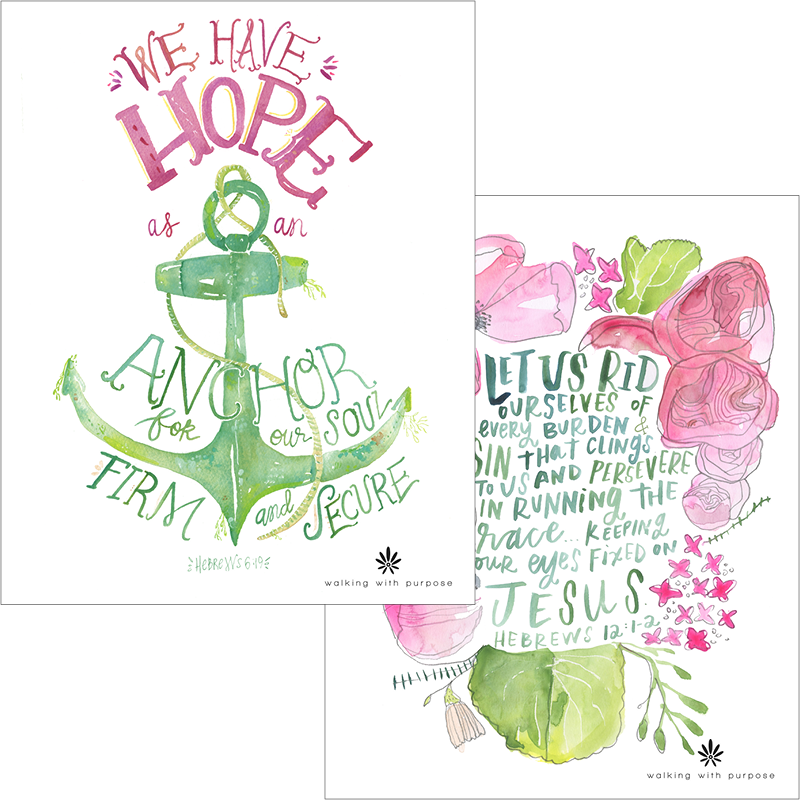 ---
We Also Recommend