Discovering Our Dignity Bible Study
Women of the Old and New Testaments were as flawed and broken as we can be, yet the power of God worked in their lives. Learn from their experiences in Discovering Our Dignity, a 22-lesson Bible study.
Through their stories recorded in Scripture, women of the Bible reach out to touch our "present" in a tender, honest and loving way -- woman to woman -- with ancient wisdom, sage advice, and insights from sorrowful failures and emotional wounds.
Learn how God worked in the lives of Biblical women:
Sisters Leah and Rachel overcame jealousy when they learned that God offered all that they really needed

Abigail's faith was so strong she didn't despair, no matter how unpleasant life was with her husband

Deborah had been given grace by God to act as His prophet, for the good of her people

Mary the Blessed Mother's "yes" to God -- her fiat -- changed everything. How else did her words and deeds influence Jesus, and vice-versa?
A series of talks accompanies this Bible study. Click the Connect Coffee Talks tab to choose how to access these talks.
Introduction
Playlist
Leader's Guide
Click here to download the Leader's guide.
Connect Coffee Talks
A series of Connect Coffee Talks accompany this Bible study. Choose how to watch or listen to these talks:
Scripture Printables
Beautiful art to grace your home, or just about anywhere! Print out and display these gorgeous Scripture Memory Verses somewhere in your house. Click the image below to download beautiful, free scripture printables.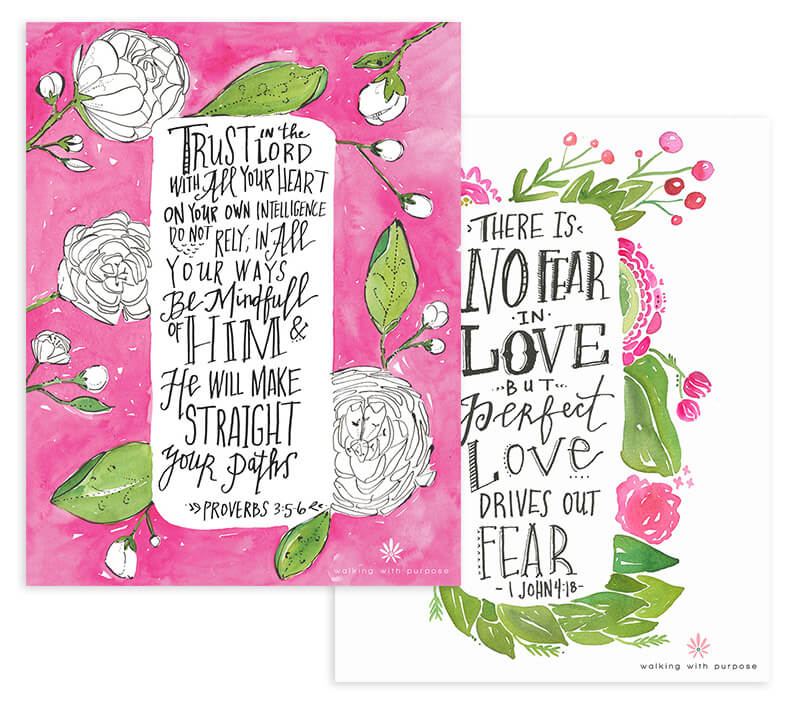 ---
We Also Recommend