Ordering Your Priorities Bible Study
The Ordering Your Priorities Bible study is expected to ship early December. All items in your order will be held until that time. If items in your order are needed sooner, please place a separate order for those items.
Another glass of wine, just one more episode on Netflix, a little more scrolling on Instagram…Women are numbing out at ever-increasing rates. Why? What is it about our lives that makes us feel so overwhelmed? What might change if we figured out how to build lives that we like?
Ordering Your Priorities: Building a Life Well Lived is an immensely practical Bible study that will help you put the most important things first. We'll begin by paying attention to the One who made us, because He can best tell us what we need for our lives to run well.
Ordering Your Priorities, an eight-lesson Bible study, is ideal if you...
Are ready to discover not only what matters most in life but also how to prioritize those things
Long to feel satisfied at the end of the day, knowing that you've loved your family not just in your heart but also in your schedule
Want to create a life that you don't need to escape
A series of talks accompanies this Bible study, and will be available for viewing and purchase in December 2021.
Scripture Printables
Beautiful art to grace your home, or just about anywhere! Print out and display these gorgeous Scripture Memory Verses somewhere in your house. Click the image below to download beautiful, free scripture printables.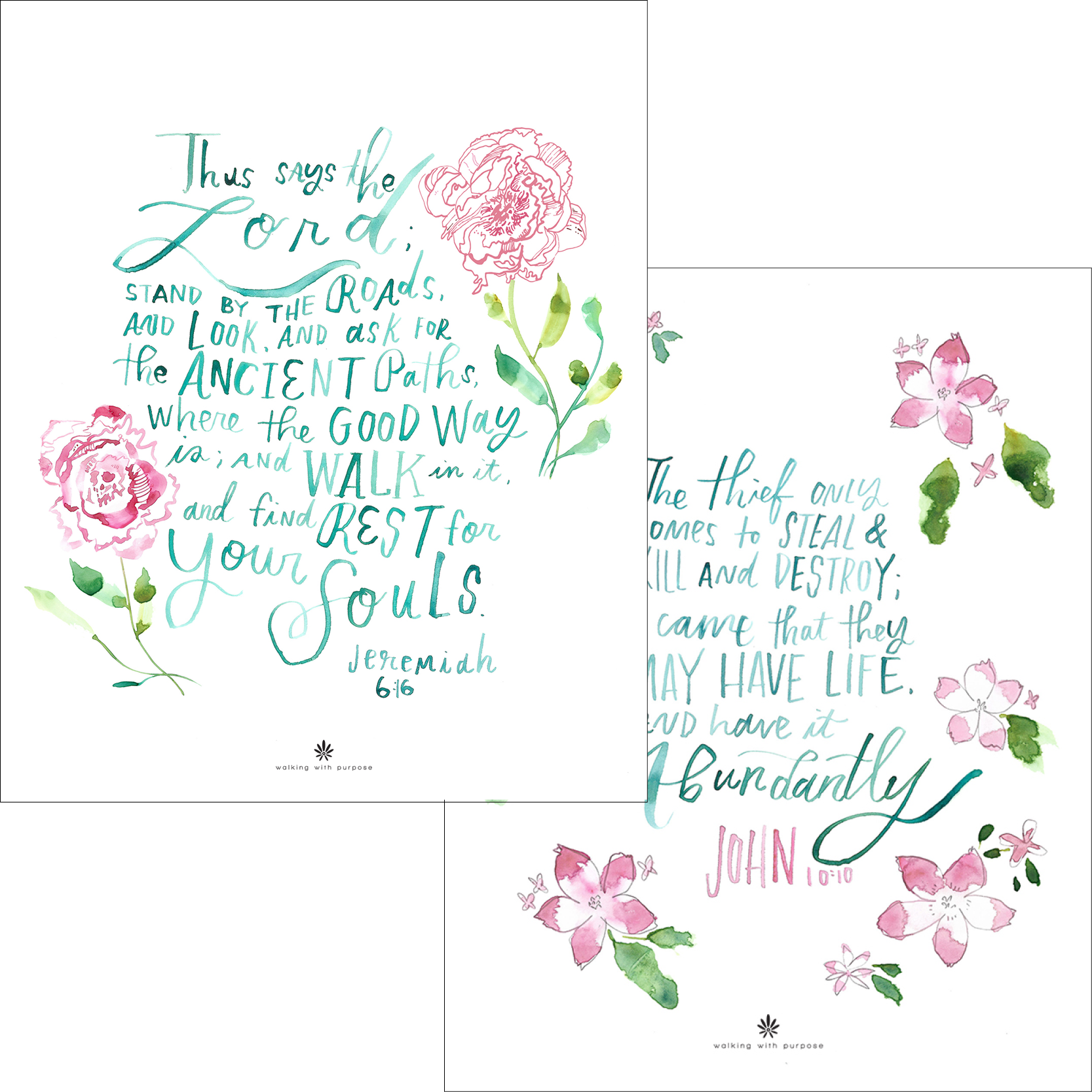 ---
We Also Recommend