Keeping In Balance Video Download Talk 3, Lesson 10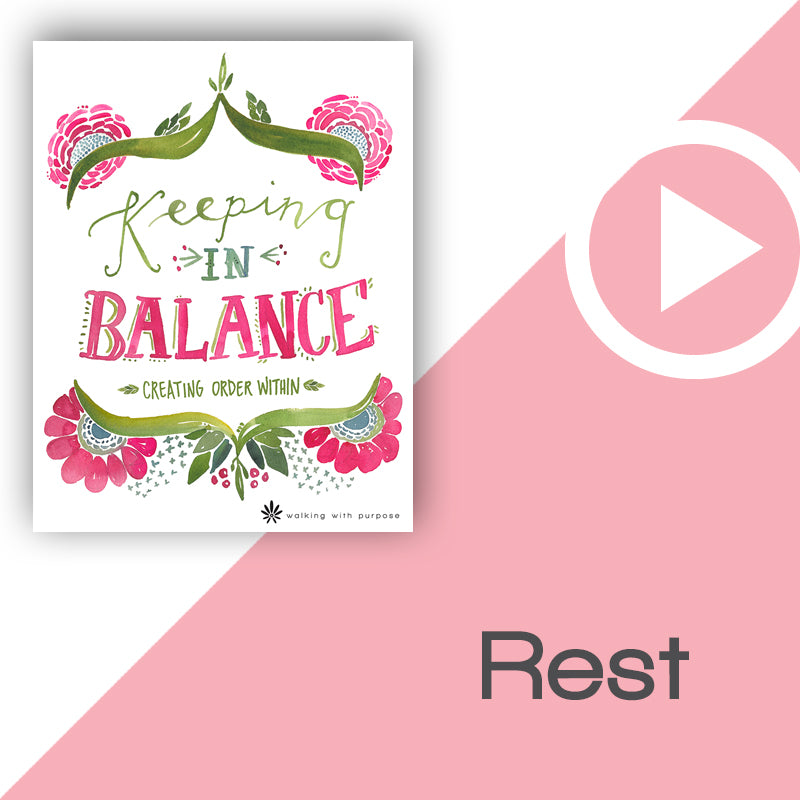 The Keeping in Balance Bible study features six Connect Coffee Talks by WWP Founder and Chief Purpose Officer Lisa Brenninkmeyer.
Talk 3, Lesson 10: Getting a Grip Through Rest (18:47)
The Connect Coffee Talks are an essential part of Keeping in Balance and are required in order to complete the Bible study.

Keeping in Balance will take you on a journey throughout Scripture to discover the relevance of Old and New Testament wisdom to our daily challenges. Explore biblical ways that you can manage life's pace and pressure while living with calm and steadiness. A lifestyle of health and holiness awaits.
Need help? Check out our Digital Connect Coffee Talks FAQs.